Our Master Chef Instructors are world-class professionals, with extensive experience in the fine dining industry in France and abroad. Along with our Chef Instructors and Teaching Assistants, they oversee the delivery of our core programs.
Our instructors are dedicated to sharing their passion and know-how in a friendly atmosphere, and make sure our students are supported every step of the way, while maintaining high-level professional standards.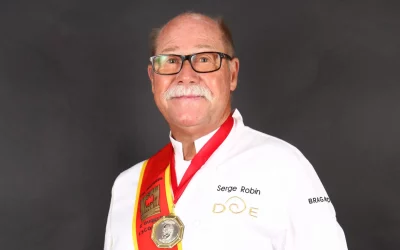 Serge Robin joined the Institut Disciples Escoffier in 2013and was one of the driving forces behind the creation of the IDE programs. During his career, he was one of the key persons who created the 'Bac Pro Cuisine' and the 'Bachelor of Culinary Art'.
read more
GUEST CHEFS: CULINARY LEADERS
A number of renowned and Michelin-starred chefs have been visiting IDE on a frequent basis and contributing to our programs, by sponsoring graduating classes, performing culinary demonstrations, or delivering exceptional class sessions.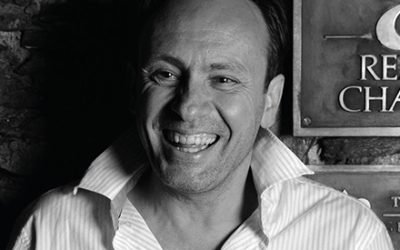 Known for cooking what he calls, the 'cuisine of the soil', Drapeau's dishes are inspired by the seasonal produce of The Vendée region of France, where he grew up.
read more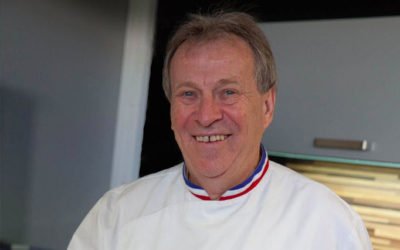 Serge Granger became a "Meilleur ouvrier de France" (Best Craftsman of France) in the chocolate category in 1993.
read more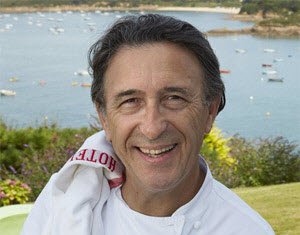 Patrick Jeffroy expressed early on his taste for the diverse and unusual products, introducing algae in these recipes, while he was in the kitchens of the Hotel de l'Europe in Morlaix.
read more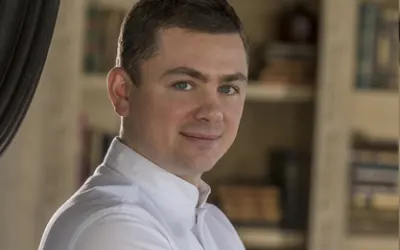 Chef Jean-Rémi Caillon has newly been awarded two Michelin stars for his restaurant Le Kintessence Restaurant at Courchevel. Le Kintessence Restaurant was praised for the quality of its produce..
read more
Frédéric is the founder of the Academy of Fruits and Vegetables in France. He became "MOF Primeur" (Best Craftsman of France – Fruits and Vegetables category) in 2011.
read more
Executive Pastry Chef at the Mira Hotel in Hong Kong, Jean-Marc Gaucher formerly ran his own traditional French bakery in Nice. Following his apprenticeship..
read more
Chef Michel Portos was nominated the "2012 Chef of The Year" by Gault & Millaut. He has worked at "La Maison Troisgros" in Roanne, a Michelin three-star restaurant named "the best
read more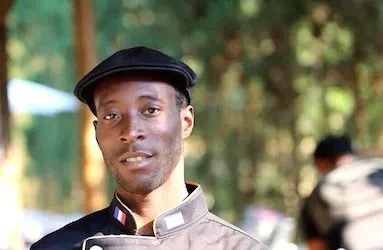 Raphael Kinimo, a Disciple Escoffier, is currently Chef de Cuisine at the Ritz Carlton Macau. He was previously Chef at Brasserie..
read more
Charles-Benoit Lacour has worked at Pré Catelan in Paris, trained with Guy Martin at Grand Vefour, and most notably was mentored by Guy Savoy in Paris.
read more
Mentored by culinary luminaries Joël Robuchon and Pierre Gagnaire in France, Olivier has drawn recognition for his work at L'Atelier de Joël Robuchon ..
read more
Mutaro Balde, a Disciple Escoffier, is currently Executive Chef and GM at Bibo Restaurant in Hong Kong.
read more
Benoit Dewitte, a Disciple Escoffier, runs with his brother Bernard the Benoit & Bernard Dewitte restaurant in Belgium, for which they have been awarded one Michelin star.
read more
Christian Tetedoie is currently Chef at Tetedoie in Lyon (France), for which he has been awarded a Michelin star.
read more
Bruno Menard, is a former Executive Chef at Restaurant L'Osier, Tokyo, for which he received three Michelin stars. He was previously Chef at the Ritz
read more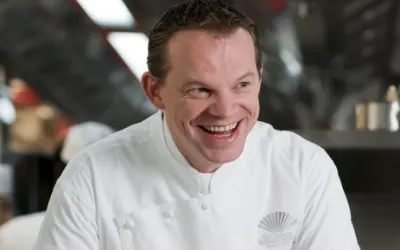 Richard Ekkebus, a Disciple Escoffier, is currently Executive Chef at Amber, Mandarin Oriental Landmark Hotel, for which he has
read more
Fabrice Vulin, a Disciple Escoffier, is currently Executive Chef at Caprice, the French restaurant of the Four Seasons Hotel Hong Kong, where he has received two Michelin stars.
read more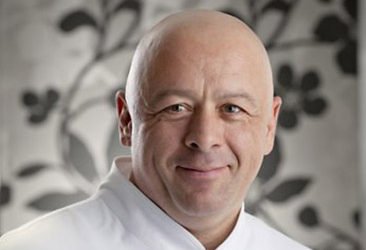 Thierry Marx, a specialist in molecular cuisine, is the executive chef at the Mandarin Oriental hotel in Paris, where his restaurant Sur-mesure par Thierry Marx has received two Michelin
read more
In an industry overwhelmingly dominated by men, Smita Grosse has smashed through the (sugar) glass ceiling to be selected as the first female Executive Pastry Chef for Grand Hyatt Hong Kong. Helming a team of 30, multi-award
read more